About Us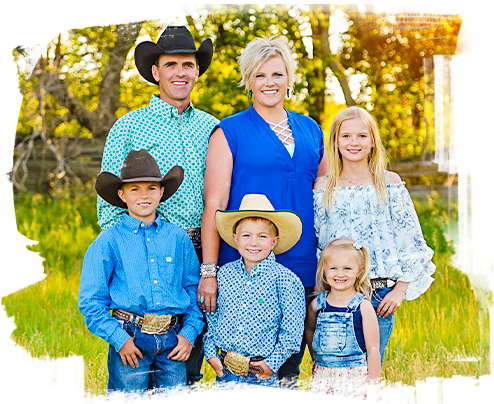 HCC is a fourth-generation farming and ranching operation headquartered in Karlsruhe, North Dakota. Our crops and cattle, both registered and commercial, pay our bills. We know what it is like to make a living in production agriculture.
Our winters are long and hard, which means our cattle have to be built tough to thrive in our environment. We have worked diligently to breed more rib shape, capacity and fleshing ability into our Limousin cattle. At the same time, we work hard to increase performance levels, while holding birth weights modest and keeping maternal traits high. Our ultimate goal is to provide our customers with genetics that will allow them to be profitable in the cattle business.
Our door is always open, feel free to stop by the ranch for a visit, or give us a call. We always make time to discuss the things that are important to you. Thank you for your interest in Hager Cattle Co.
This lifestyle isn't just about animals.
It's about Beliefs and Values passed down through generations.
Ensuring things are left better for those yet to come.
It's all about
Legacy