Maternal Females
A program, whether commercial or seedstock, is only as strong as its cow base. At HCC we cull hard, because if we don't, Mother Nature will.
Hager Cattle Co. realizes the importance of sound female genetics in creating a successful breeding program. We are proud to have a herd of powerful, performance-packed, production-driven females. We run our own commercial cows, so we know first-hand, these genetics work in the real world.
If you would like to discuss how HCC females can work for you, please give us a call. Also, feel free to visit our For Sale page for available embryos out of our very best females.
LVLS 9066U
DBL Black - Polled - 87% Purebred
S: LVLS Duramax 2408M
D: LVLS 9066R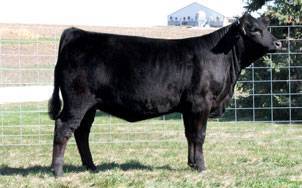 AHCC Xhibit This X045
DBL Black - DBL Polled - Purebred
S: KAJO Responder 120R
D: AHCC Miss Wulf Hunt R544
Pictured is a daughter of AHCC Xhibit This X045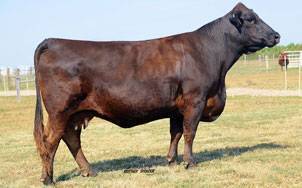 AHCC Miss Lodestar P704
Black - Polled - Purebred
S: JCL Lodestar 27L
D: EXLR 704H